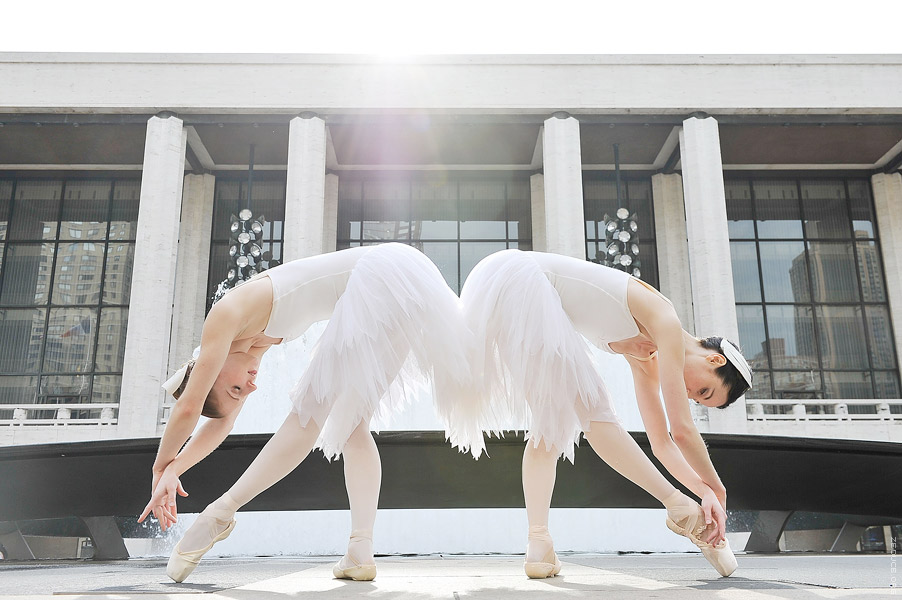 Dance astonishes with brilliance and calms with harmony. Those who employ dance inhabit space and time simultaneously, their art conquers habitual physical limitations and motion becomes the medium of choice. Dance conveys messages from the depths of the unconscious, where memory dwells and dreams are conjured. More than simply a visual art, masters
of controlled contortion communicate with kinetic force.
What may have degenerated to monotonous acrobatics
or banal pantomime has been elevated to human significance, organized by music and transformed
by visual ambience. The interest of a dance derives
from body position and dynamic energy; it is a response to all seven senses and beyond. Dance appeals to our
ego and our id, and as a spectator, one not only observes but also empathizes.
Court dancing of a choreographed and civilized sort flourished throughout the Renaissance, and was particularly close to the source of great cultural rebirth. By the end of the sixteenth century dancing
was in vogue at every court in Europe. England's Queen Elizabeth loved to dance, and is it said that every morning she leaped through seven galliards in succession. French court life had become excessively refined and stratified and dance naturally prospered
in such milieu. Louis XIV was a devoted patron of ballet and during his rule art and life were virtually one
and the same. In its formality, ballet was the apotheosis of social structure and the triumph of order.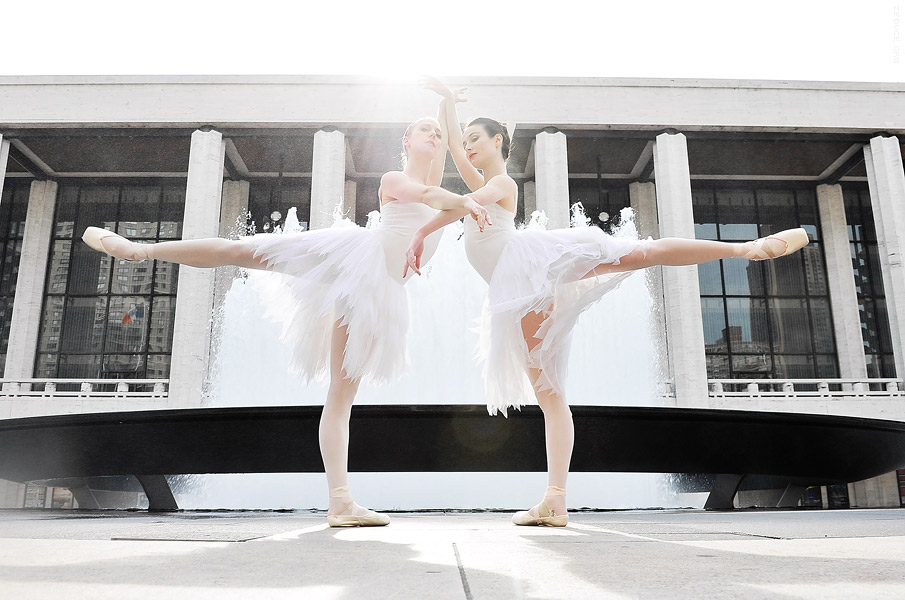 Ballet is human action designed toward lyric display, determined by the accompaniment of orchestras,
and framed in opera houses. Degas once complained
to Mallarme that poetry was so difficult to make,
yet he was full of ideas. Poems are made of words,
as pictures of paint, but ballet has inherent limitations. The developed classic style may be more fully and intensely communicable than any other visual medium due to its broad categories of dramatic design.
It builds long continuities of movement that offer
the audience variations of bodily impetus - these long phrases of movement convey the specific meaning
of the ballet – its drama.
In the eighteenth century the proscenium theatre replaced the galleried hall and professional dancers replaced the courtiers of Queen Catherine's day.
As dancers extended their ballet technique, choreographers developed new dance forms that sought narrative coherence.
Marie Taglioni was so convincing as a sylph
in La Sylphide that she initiated the idolization
of women in ballet. Dancers remained a morally suspect lot in Western Europe, but under Imperial Russian patronage, they gained respect.
By the mid nineteenth century ballet companies thrived
in Moscow at the Bolshoi and in St. Petersburg
at the Maryinsky.
With the arrival of the twentieth-century, artists attempted to shock jaded sophisticates and emphasized
the excitement and energy of art. Modernity became complacency's greatest enemy. Homage must be given
to ballet director Sergei Diaghilev, for he was
a catalyst for the emergence of the modern art era.
The true genius of Diaghilev lay in his unparalleled ability to orchestrate the talents of others.
During its twenty-year existence his Ballets Russes offered new scores by Stravinsky, Debussy,
Richard Strauss, and Satie; new designs by Picasso, Benois, and Matisse; and choreography by Nijinsky
and Balanchine.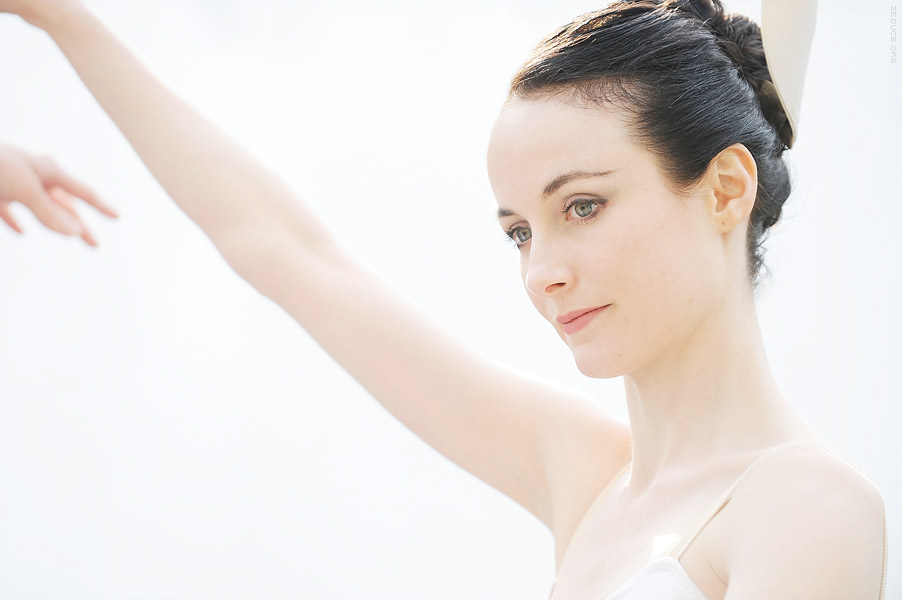 Modern dance is primarily characterized by being distinct from classical ballet, but the styles must
be differentiated by more than merely the elapse
of time.
In essence, modern dance is a perspective that encourages artistic individualism and the development
of personal choreographic styles. According to this philosophy, there are as many valid ways of dancing
as there are skillful choreographers- an outlook that was perfectly expressed in 1927 program notes for
a concert by Helen Tamaris: "There are no general rules. Each work of art creates its own code." The two nations in which modern dance took strongest hold, America and Germany, were nations that had n celebrated ballet companies, leading ambitious dancers to experiment
with new forms.
As ballet movements are rounded and symmetrical,
modern dance reacted with angular asymmetries. Modern dance disdained from frills, preferring to look sturdy and earthy rather than conform to stereotyped ideals
of grace. Modern dance and ballet, once bitter rivals, now regard each other with cordial respect.
The departure of dance from classical to romantic delineations was not an end in itself, but the means
to an end. It was not done perversely to dramatize ugliness, or to strike at a sacred tradition.
The old forms could not give voice to the more fully awakened man, they did not speak to the insight
in man which would elevate him to a new strength.
While the arts do not create change, they register change. Dance need not change- it has only to stand revealed.
"The reality of the dance is its truth to our inner life. Therein lies its power to move and communicate experience…we are a visually stimulated world today.
The eye is not to be denied."
Martha Graham, 1937
- Elizabeth Katharine James